LINDA KEELER, Publisher
Linda Keeler has been publishing the Senior New and Times for Illinois for 28 years.
Please do not hesitate to contact Linda with any questions you have regarding. . .
General Questions and Information
Advertising Information
Article Submission
Invoice Questions
LORETTA PRINDLE, Layout/Graphic Artist/Webmaster/SALES
Loretta Prindle came on board in 2009 with over 30 years of graphic, print and web experience. She is married and loves to spend time with her three grandchildren. Please contact Loretta with any questions you might have regarding. . .
Ad Design and Publication Layout
Ad Submission
Ad Proofs
Advertising Information
Website Management and Submissions
DEBORAH PILAPIL, Sales
Deborah Pilapil was born, raised, and still resides in Springfield, Illinois with her family. Graduated from University of Illinois in Urbana with a BS in Liberal Arts & Sciences. Obtained master's degree from SSU/UIS in Gerontology. Previously worked at the IL Department on Aging (Office of Legislation), IL Department of Human Services (Social Security Disability), and has worked for Senior News & Times for over a decade. Please contact Deborah with any questions you might have regarding. . .
Advertising Information
Community Calendar Submissions
NANCY CARLSON, Reporter
Nancy Carlson is a native of Fort Wayne, Indiana, and was transplanted to Chatham, Illinois, upon her retirement as a Mortgage Loan Officer. Writing has always been her hobby; and since her retirement, she has become a free lance writer. Nancy writes for several newspapers and is a published playwright. Her play, "The Ladies in Cabin 10" recently won the Northeastern Indiana Playwrighting Contest, and her recent marriage took her back to Indiana. However, her heart remains with the Senior News & Times of Illinois, and she loves being on the staff.
Cindy Ladage, Reporter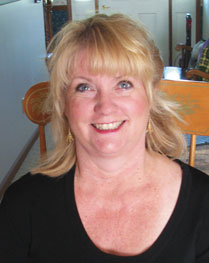 Cindy Ladage lives on a farm near Virden, Illinois with her husband Keith. She has written three fiction novels, three short story collections and co autuhored three children's farm books, and one children's book. Cindy has has three children and two (one almost here!) grand children. She loves to share stories with readers of Senior News & Times and loves to travel.